If It's Monday, It Must Be Hicksville...

If it is possible to fall asleep standing up in a crowded room with a contented smile on one's face, last night's headliner at the Horseshoe, American iconoclast Dan Hicks and his Hot Licks would be the show.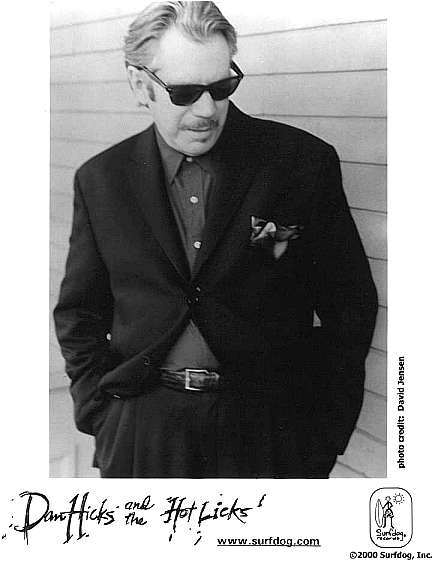 Sheena didn't know much about Dan Hicks until the last year, but his sweet and silly and sarcastic sound is a great pick for late night couch potatoing. After the initial shock of the unnaturally youthful looking Lickettes, the predominantly over-45 crowd settled in and swayed to the oldies like "Piano has been Drinking", "Canned Music", "I Scare Myself" and all the favourites.

Note to my readers: Be very careful when standing too close to the stage when seeing an American Legend because the spotlights will bounce off the room full of bald pates like a frickin Floyd laser light show and someone could lose an eye.