Mahalo, Aloha Room...
Attention Ottawa Visitors and Residents!
If you're sick of the Parliament Hill tours, bored to tears by Rideau Canal skating, or looking to meet people who don't have 'junior policy wonk' on their business cards, think about
this place
.
Next door to Ottawa's original Barrymore's Musical hall on one of the scruffier parts of Bank Street, the Aloha rooms brings a goofy charm not often found in the National Capital Region. First stop on Sheena's "Farewell to Ottawa" tour with some friends last night.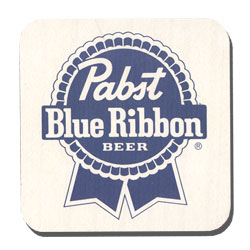 News alert! New Beer on tap. Yes, my friends, the one and only PBR is now available! As we walked in, I exclaimed "OMG! PBR!" and the bartender looked up, "Yes Ma'am". And started pouring. Unfortunately, it wasn't a buck, like it was at the
Cowgirl Hall of Fame and BBQ in Santa Fe
. (Be afraid, BTW, when the bar staff at a Cowgirl restaurant dresses up like pirates. It means it's PBARRRRRRGH nite...matey). Nice to see that this 100% taste-free beer has not bumped lovely local
Heritage Brewing
off the taps. Diversity is important.
Nightly cocktail specials run the gamut from the goofy (Blue Smurfs) to the avante garde (lemon balm raspberry mojitos). Glasses never match, and look like they came from someone's garage sale patio set. Last night was the "Endless Summer" with orange juice, Malibu Rum and Baileys. Um... PBR, thanks.
Decor must be seen to be believed. Black velvet Doberman paintings looking longingly at Fat Elvis. Graffiti surfboard. Various macramed lamps and faux fishnet.
Music equally as eclectic and unpredicatble. Playlist ranges from Littlest Hobo theme songs to the
Legendary ShackShakers
. Vinyl vinyl vinyl.
So sit back in the refurbished barber chair, or perhaps the old seat from the Montreal Forum. Put your feet back and pretend that you can hear your friend talking. Just nod, and smile and they'll do the same for you.